On December 20th, the Faculty of Medicine of the University of Montenegro was honored to host two invited lectures by Dr. Stela Vujošević, the expert adviser on the project DEMONSTRATE, from the Medical Center for Retina Diseases at the University Hospital "Maggiore della Caritá" in Novara, Italy.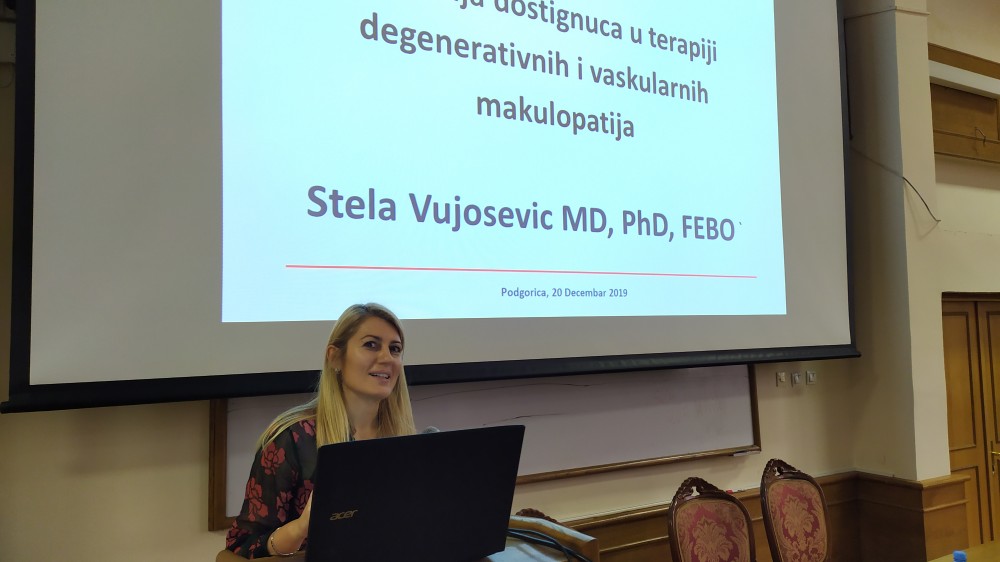 The lectures were titled:
Recent developments in the treatment of degenerative and vascular maculopathies
Application of non-invasive "imaging" biomarkers in the treatment of diabetic macular edema: the concept of precision medicine
This visit was organised by the Faculty of Medicine Vice Dean for Science and funded by the Ministry of Science of Montenegro, through the program of Guest Lecturers. The purpose of this program is to engage prominent scientists, university professors or entrepreneurs from the world to deliver intensive courses for students and / or scientific and academic staff at universities in our country, in the areas that are identified as a priority for the Smart Specialization Strategy.