The Clinical Center of Montenegro recently purchased a microperimeter MAIA (Macular Integrity Assessment) device from CenterVue. This device was purchased for the implementation of the clinical study RECOGNISED.
This diagnostic modality allows analysis of the structural and functional elements of retina by measuring sensitivity mapping and fixation analysis with fundus image in one exam. It is used to diagnose and follow the progression of pathological processes affecting the macular area.
The MAIA device has auto focus, it is quick, and simple to use, as it does not require pupil dilatation. Each eye can be examined in less than 3 minutes.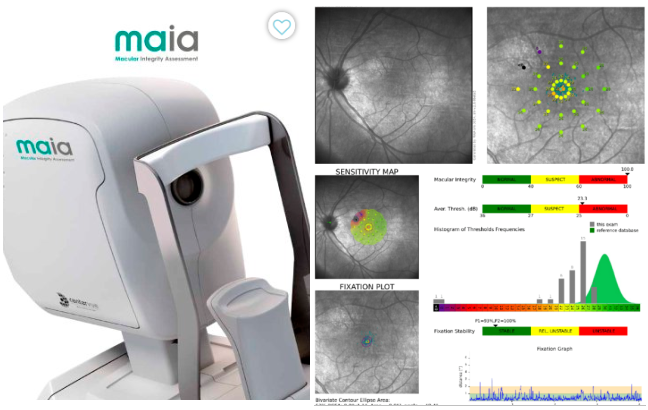 Most importantly, recent studies showed that in people with type 2 diabetes, retinal sensitivity assessed by microperimetry directly correlates with neurodegeneration of the brain. Therefore, this diagnostic method and could be used as a biomarker for detection of patients at risk for developing dementia.